How To Use Your Sutera
Exfoliating Scrub For Best Results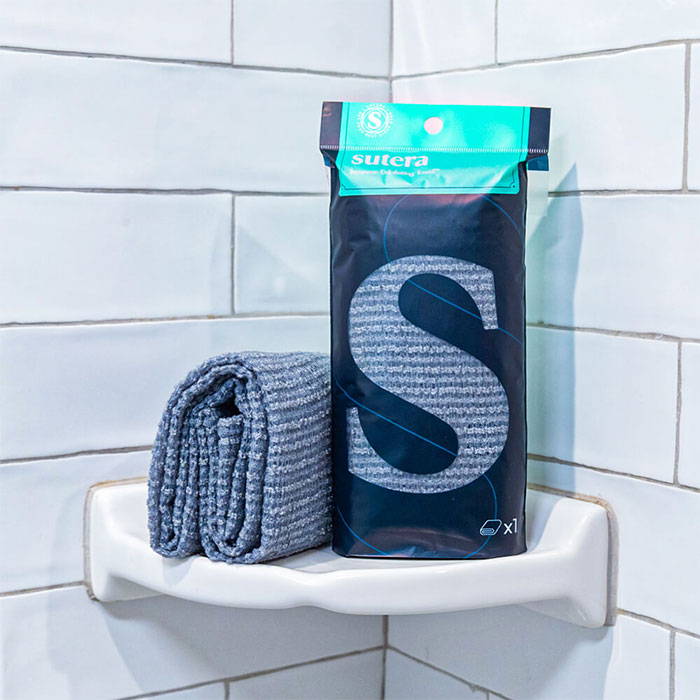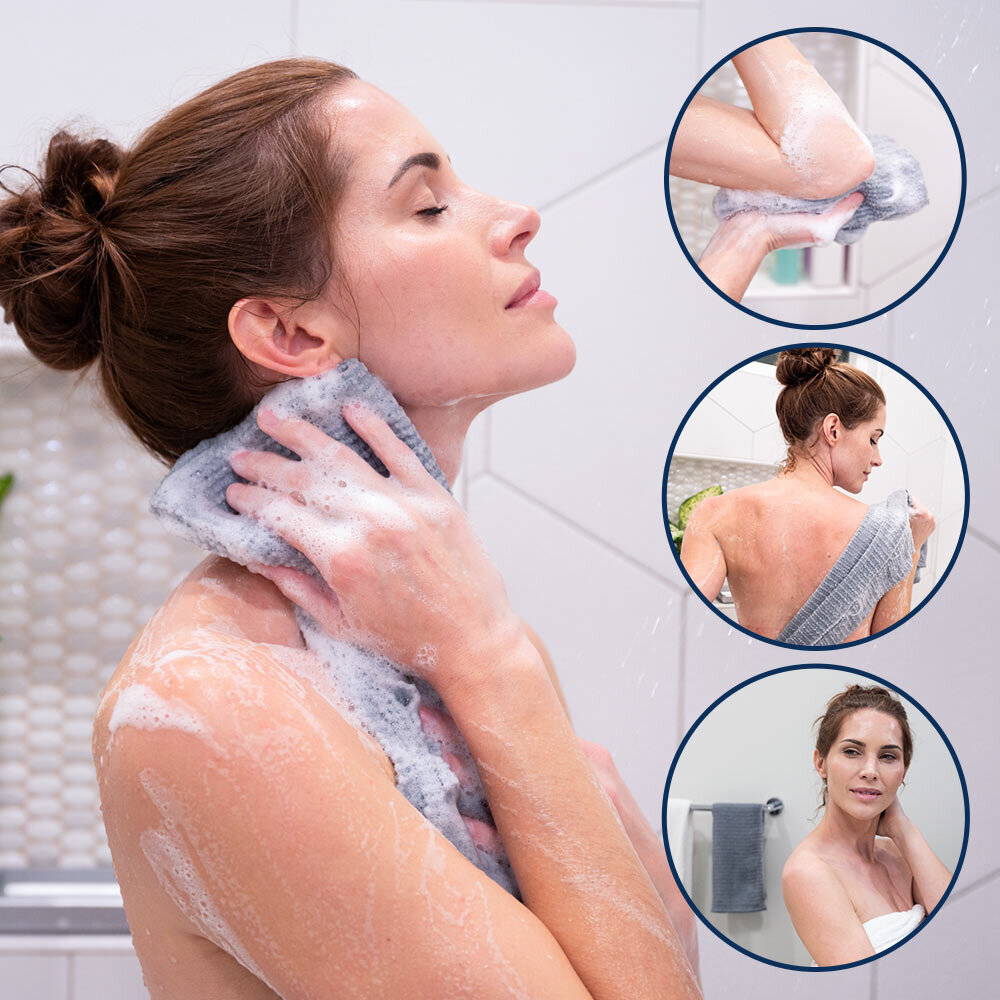 Hop in the shower and let warm water gently soften your skin for a few minutes.
Wet your Shower Scrub thoroughly.
Apply your favorite body wash and work into a lather.
Use the length of the towel to scrub your back and shoulders.
Pay special attention to any areas prone to dryness like knees, elbows, and feet.
When finished, rinse your towel of any soap residue and hang to dry.
Pro Tip:  To reveal fresh, healthy skin, apply gentle pressure and massage skin in a slow, circular motion. This will buff away dead skin cells and impurities while encouraging proper circulation to ensure youthful, glowing skin.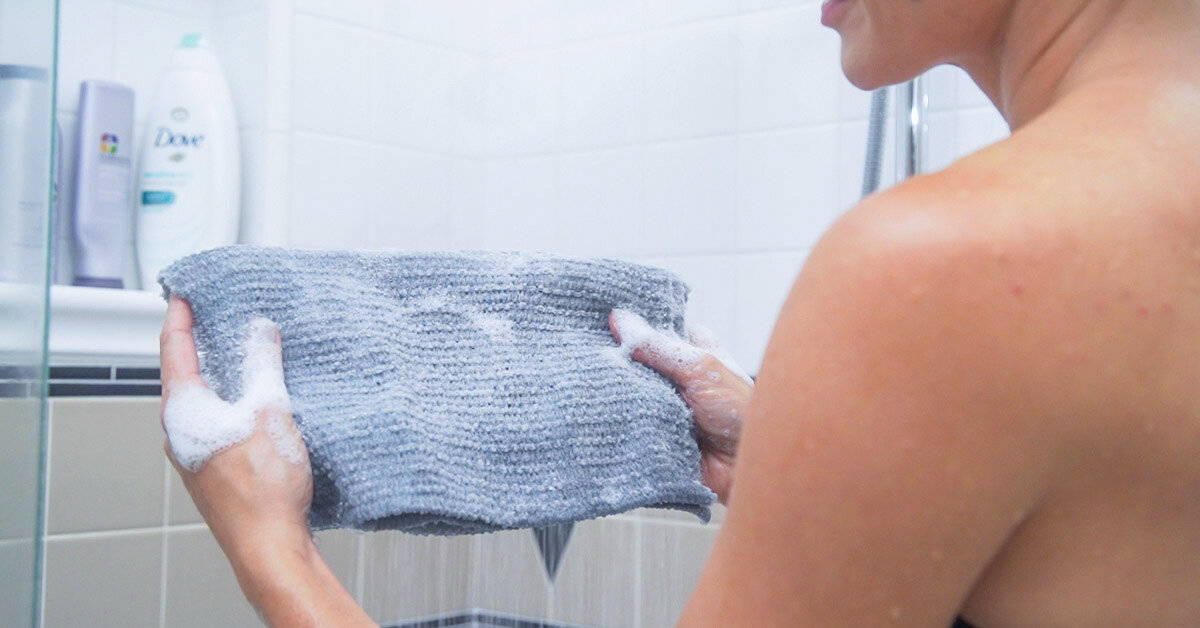 Fold up the towel and gently scrub your entire body.
Rinse the towel thoroughly and hang to dry.
Why our material is superior...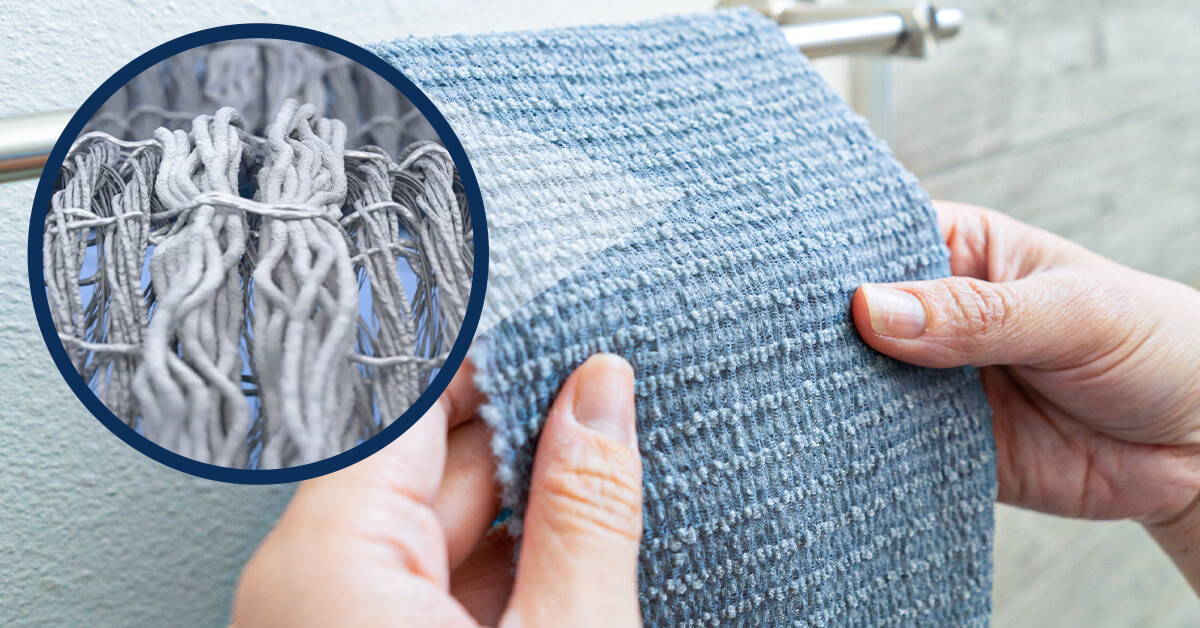 The Sutera Japanese Shower Scrub is made of 100% cross woven duo-weave nylon. Nylon is strong enough to wipe away dead skin cells without being too harsh on skin. It's gentle yet effective so you can use it every day without worrying about irritation!
Even with just a dime-sized amount of soap, our intricately woven nylon creates a soft, luxurious lather. That means you can save on soap and still feel a deeper, more refreshing clean.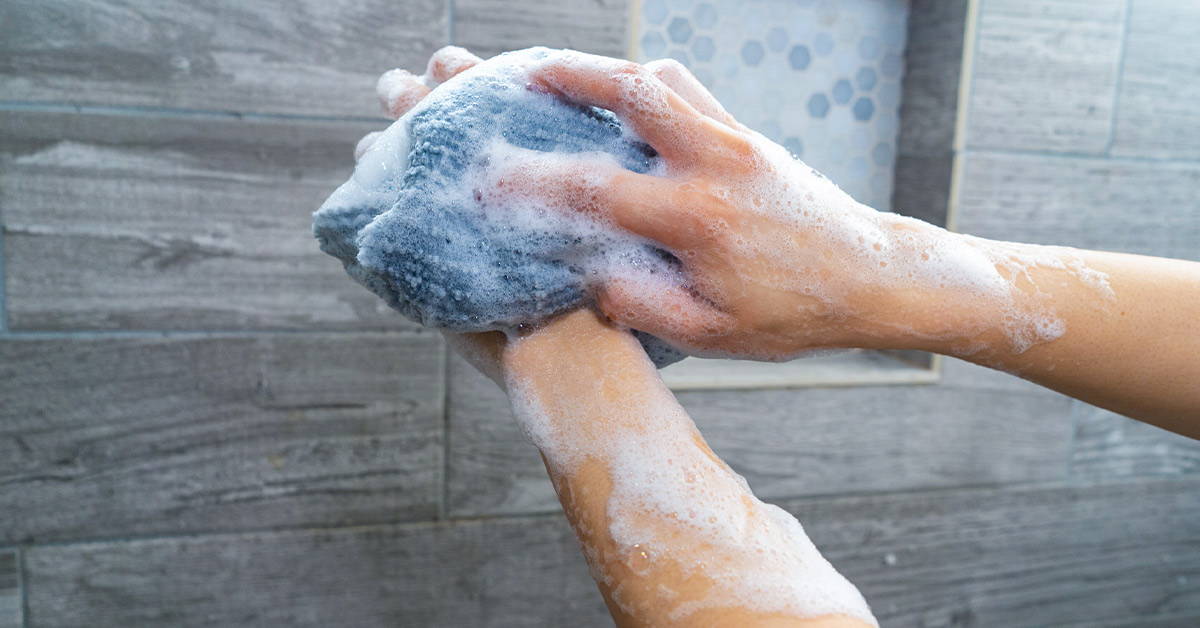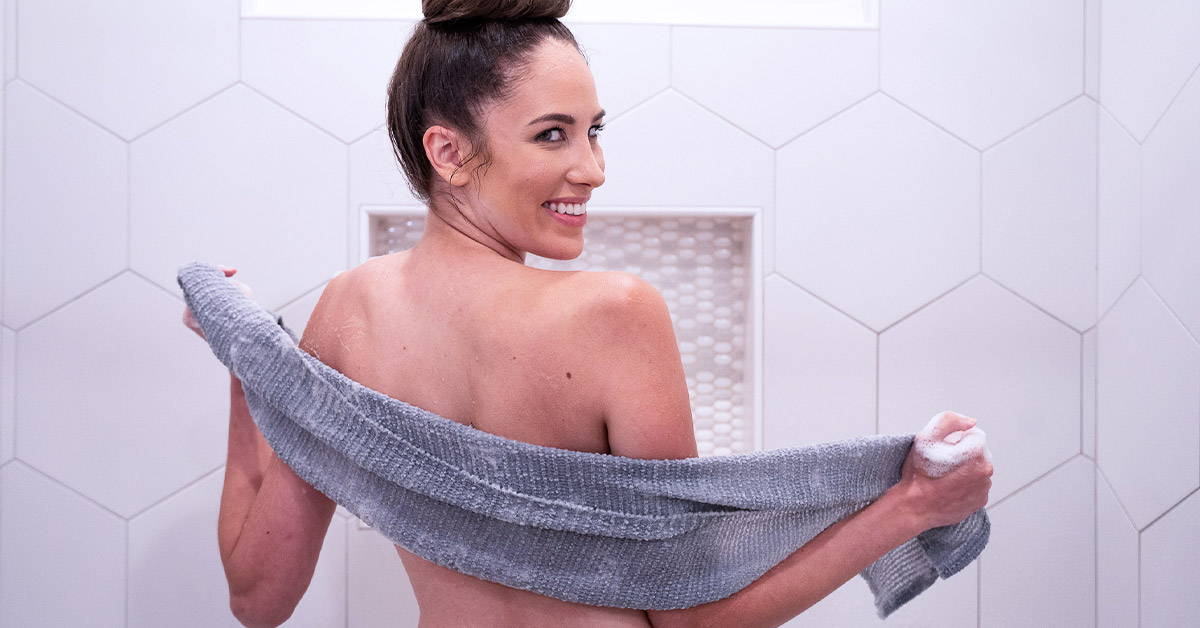 Our tight-weave design prevents unraveling or tearing so you can use your Exfoliating Shower Scrub for even longer. The extra long length can be folded and used like a loofah, or spread out to get those hard to reach places!
Advanced Contour Design For Full Support
Sutera's advice for best results...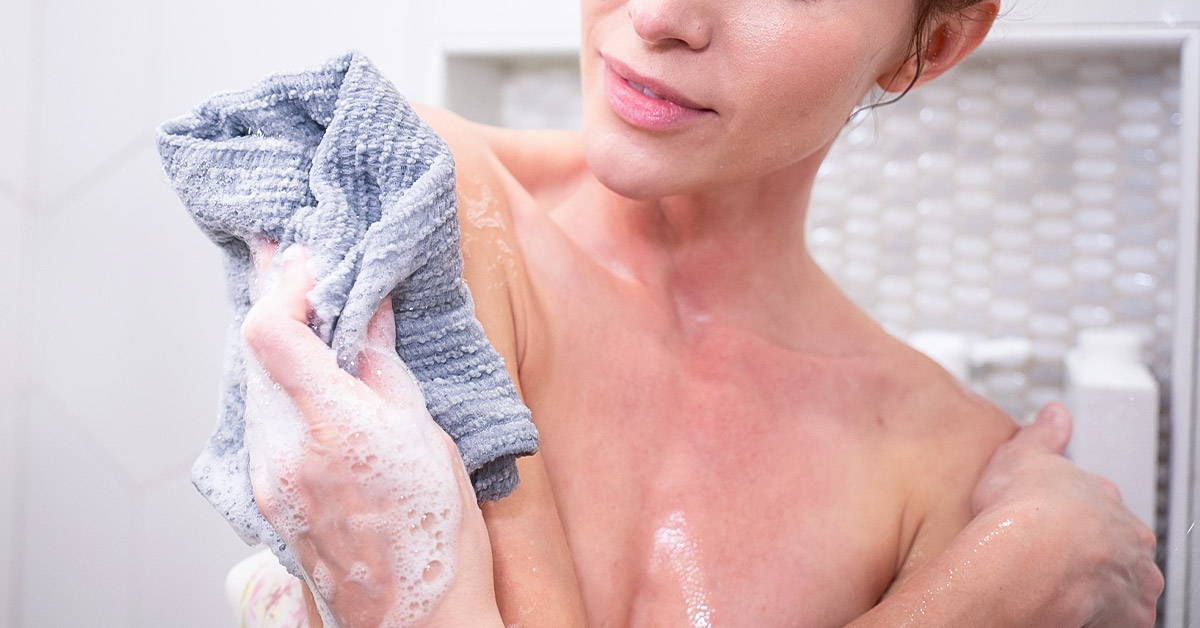 Use the Sutera Shower Scrub every day!
Hand wash your Sutera Shower Scrub to keep it clean and extend its lifespan.
Reach out to Sutera Customer Support with any and all of your questions or concerns!
Create an at-home spa with other Sutera products like the Sutera BathStone and Silverthread Towels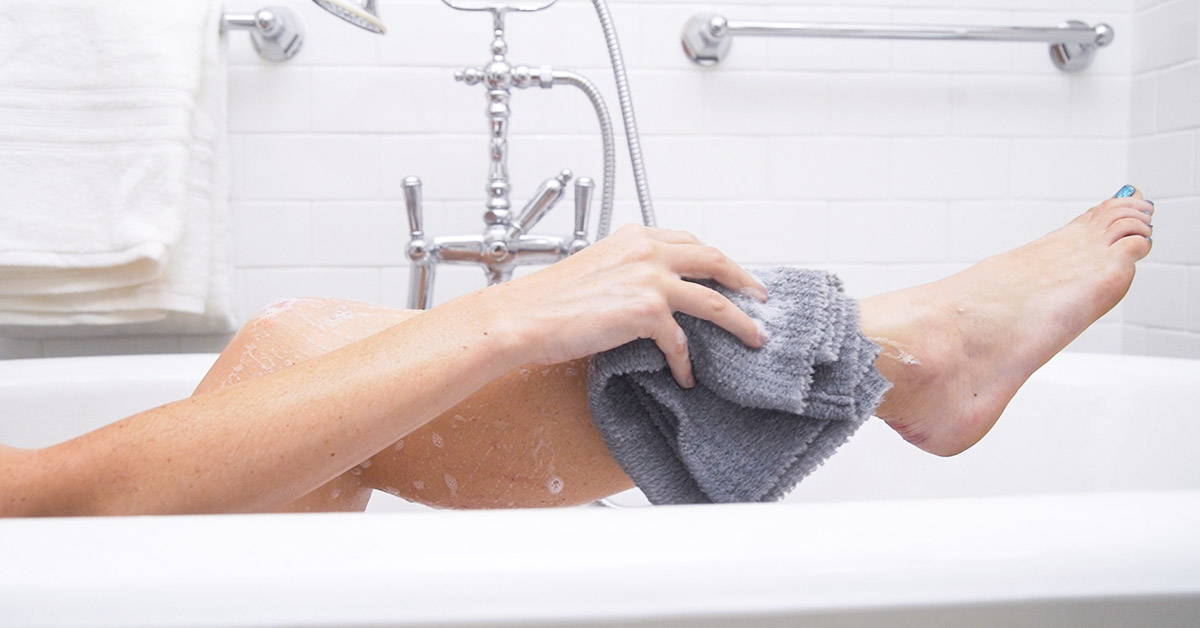 Use rough loofahs that can damage skin.
Machine wash your Sutera Shower Scrub.
Forget to exfoliate at least once a week!